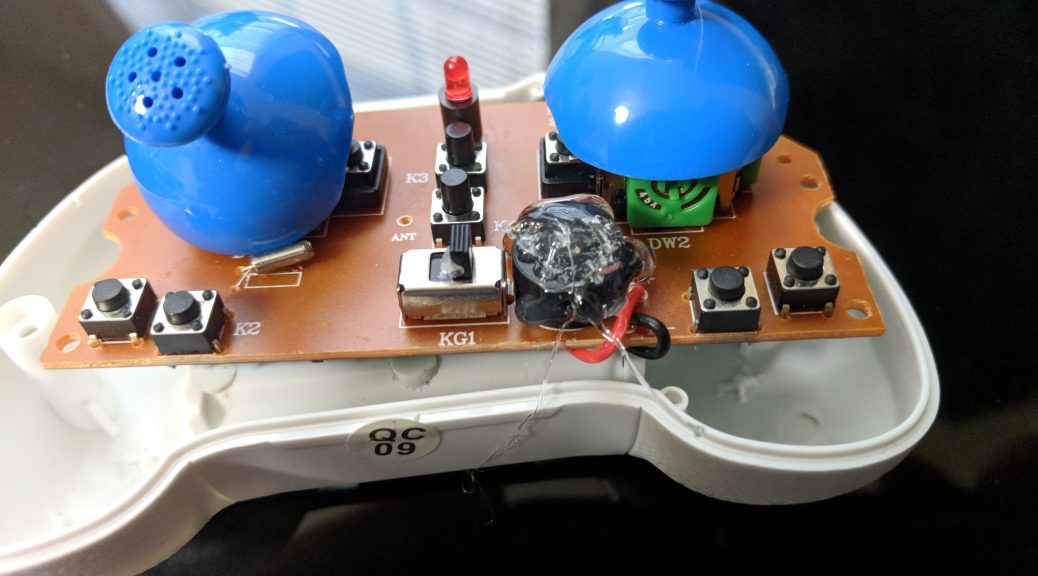 Eachine E011 Mods: Quiet Toy Transmitter Beeper
If you're using the stock toy transmitter for the E011/bwhoop, you may have noticed the "BEEP!" at startup and pairing is useful — but extremely loud. You may have found this to be especially true if you're using a silverware flashed E011/bwhoop flight controller with the toy transmitter. It'll drive you mad when you press the throttle button down for headless mode or for "return to home", especially if you're no longer using it for that purpose but rather to activate race mode for example.
Here's a quick way to make the beep(ing) much, much, much quieter. All you need is a hot glue gun and the screw driver that comes with the E011.
Step 1. Remove the 3 screws on the back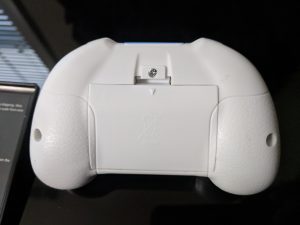 Step 2. Remove the 4 screws on the circuit board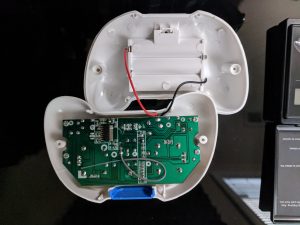 Step 3. Find the buzzer, put some hot glue on it. The more you surround and cover the top, the quieter it'll be.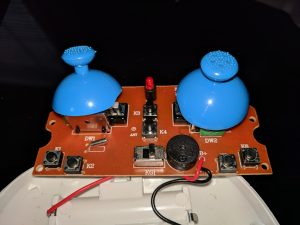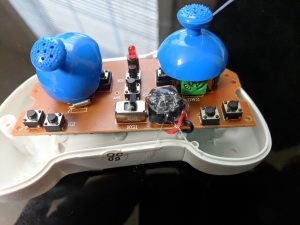 I covered the top and lightly covered the sides, it's now quiet enough that it can sometimes be difficult to hear when the quad is nearby and I'm inside. In other words, substantially quieter.
You can also remove the buzzer/beeper all together if you'd like by simply de-soldering.
Hope that helps you!