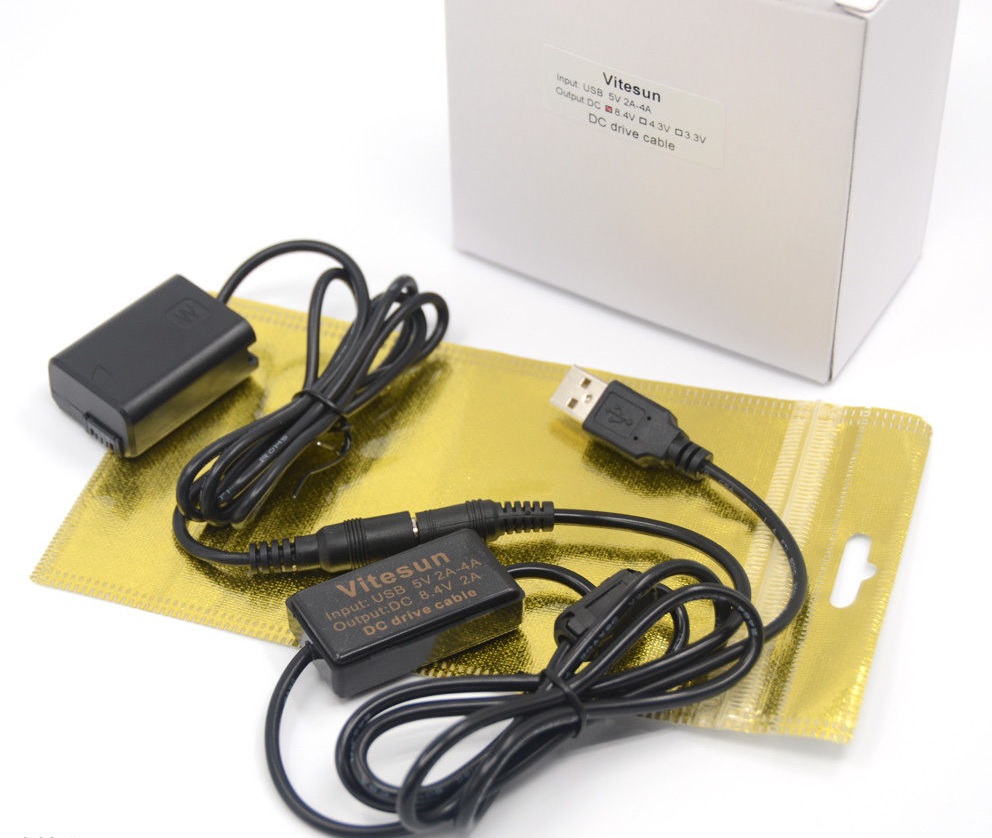 Powering Sony Cameras with USB (The "Right Way")
Powering Sony Cameras with USB (The "Right Way")
This how-to covers any Sony camera with the NP-FW50 battery (Nex 5/5r/6/7/etc, Sony a6000, a6300, a6500, the A7s, A7r, A7, marks I and II where applicable.
Most of the latest Sony cameras have a USB power option. Unfortunately, what they don't say is that it's not really possible to run the camera on strictly USB power. You will need a sony battery in the camera at all times, and while the camera will draw power from the USB battery, it will effectively just allow the sony battery to drain slowly. For this reason, if you're going to use a USB battery on one of the latest Sony cameras, it's best to use a smaller battery and just enjoy the added time between battery charges! That's why in the DIY shoe mounted USB battery I recommended a tiny 3350mAh battery for run and gun use. You will run out the battery in your camera long before you run through the external battery.
However, let's say you want to run your camera for a very long period of time on one battery OR your camera doesn't support USB power. In that case, you'll need a DC-to-DC converter with a dummy battery like this one from eBay (~ $20).
In addition, you'll need a fairly beefy USB battery that can output at least 2.4 amps consistently. The good news is that most larger USB batteries can do this and that's really what this approach is best for. There's very little point in this approach for "Run and gun" situations as the cables and such get a bit fiddly. This is best for shooting from a tripod or perhaps a fully built out shoulder rig.
Combine a solid USB battery like one of those listed below with the coupler from eBay and with some ingenuity find a great place to velcro or strap the battery to your rig, and you're ready to shoot all day uninterrupted.
Here are a few options with high capacities:
Huge capacity:

Smallest/Lightest:
If you're looking for something that's camera mountable, you might consider either the Sony original battery grip or this simple DIY USB battery option detailed before.